Driver CPC Course Schedule(All Modules)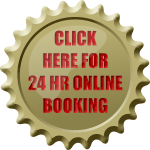 COVID UPDATE - Professional Bus & Truck drivers are ESSENTIAL FRONT LINE WORKERS keeping shops, factories & hospitals supplied & transporting essential workers. In order to keep doing this these drivers must attend one educational course per year. For this reason CPC.IE will continue to run all courses as scheduled. All courses & trainers comply with RSA/HSE guidelines including 2m social distancing, hand sanitising, cleaning & face coverings.
NEW WEEKEND, EVENING & WEEKDAY COURSES ADDED DAILY. If you wish to book any of the following dates please click on the button on the right where we have "24 hour on-line booking" or please contact the office on 087 -6363003; 086-2458379; 066-7186525 OR 1890-374837(1890-DRIVER).
| | | |
| --- | --- | --- |
| Date | Venue | Module |
| Wednesday 27th January | Cork Silversprings (ev) | 2 |
| | Dublin Green Isle (ev) | 4 |
| | | |
| Friday 29th January | Dublin Green Isle (ev) | 3 |
| | Limerick (ev) | 1 |
| | | |
| Saturday 30th January | Carlow | 1 |
| | Clonmel | 5 |
| | Cork Silversprings | 4 |
| | Dublin Carlton | 2 |
| | Dublin Green Isle | 1 |
| | Galway | 4 |
| | Limerick | 4 |
| | Navan | 2 |
| | Tralee | 3 |
| | | |
| Sunday 31st January | Cork Silversprings | 2 |
| | Dublin Carlton | 1 |
| | Dublin Green Isle | 4 |
| | Limerick | 3 |
| | | |
| Tuesday 2nd February | Dublin Green Isle | 4 |
| | Limerick | 1 |
| | | |
| Wednesday 3rd February | Cork Silversprings (ev) | 1 |
| | Limerick | 4 |
| | | |
| Thursday 4th February | Dublin Green Isle | 1 |
| | | |
| Friday 5th February | Limerick | 5 |
| | | |
| Saturday 6th February | Carlow | 3 |
| | Clonmel | 2 |
| | Cork Silversprings | 4 |
| | Dublin Carlton | 5 |
| | Dublin Green Isle | 1 |
| | Limerick | 2 |
| | Navan | 4 |
| | | |
| Sunday 7th February | Carrick on Shannon | 4 |
| | Cork Silversprings | 1 |
| | Dublin Carlton | 3 |
| | Dublin Green Isle | 2 |
| | Limerick | 3 |
| | | |
| Tuesday 9th February | Limerick | 2 |
| | | |
| Wed 10th February | Cork Silversprings (ev) | 5 |
| | Dublin Green Isle (ev) | 3 |
| | Limerick | 1 |
| | | |
| Thurs 11th February | Dublin Green Isle | 6 |
| | Limerick (ev) | 4 |
| | | |
| Friday 12th February | Dublin Green Isle (ev) | 1 |
| | Limerick (ev) | 3 |
| | | |
| Saturday 13th February | Carrick on Shannon | 1 |
| | Clonmel | 3 |
| | Cork Silversprings | 6 |
| | Dublin Carlton | 4 |
| | Dublin Green Isle | 5 |
| | Ennis | 4 |
| | Galway | 2 |
| | Limerick | 5 |
| | Navan | 5 |
| | | |
| Sunday 14th February | Carlow | 4 |
| | Cork Silversprings | 3 |
| | Dublin Carlton | 2 |
| | Dublin Green Isle | 4 |
| | Limerick | 1 |
| | Tralee | 4 |
| | | |
| Tuesday 16th February | Dublin Green Isle | 5 |
| | Limerick | 3 |
| | | |
| Wed 17th February | Cork Silversprings (ev) | 3 |
| | Dublin Green Isle (ev) | 1 |
| | Limerick | 5 |
| | | |
| Thurs 18th February | Dublin Green Isle | 3 |
| | Limerick (ev) | 1 |
| | | |
| Friday 19th February | Dublin Green Isle (ev) | 4 |
| | Limerick (ev) | 2 |
| | | |
| Saturday 20th February | Carlow | 2 |
| | Carrick on Shannon | 3 |
| | Cork Silversprings | 5 |
| | Dublin Carlton | 1 |
| | Dublin Green Isle | 3 |
| | Ennis | 2 |
| | Limerick | 4 |
| | Tralee | 5 |
| | | |
| Sunday 21st February | Clonmel | 1 |
| | Cork Silversprings | 2 |
| | Dublin Carlton | 6 |
| | Dublin Green Isle | 1 |
| | Limerick | 3 |
| | Navan | 3 |
| | Tralee | 2 |
| | | |
| Tuesday 23rd February | Dublin Green Isle | 1 |
| | Limerick | 4 |
| | | |
| Wed 24th February | Cork Silversprings (ev) | 2 |
| | Dublin Green Isle (ev) | 4 |
| | Limerick | 6 |
| | | |
| Thurs 25th February | Dublin Green Isle | 2 |
| | Limerick (ev) | 2 |
| | | |
| Friday 26th February | Dublin Green Isle (ev) | 5 |
| | Limerick (ev) | 1 |
| | | |
| Saturday 27th February | Carlow | 1 |
| | Clonmel | 4 |
| | Cork Silverprings | 3 |
| | Dublin Carlton | 2 |
| | Galway | 3 |
| | Limerick | 2 |
| | Tralee | 1 |
| | | |
| Sunday 28th February | Carrick on Shannon | 2 |
| | Cork Silversprings | 1 |
| | Dublin Carlton | 3 |
| | Dublin Green Isle | 2 |
| | Ennis | 2 |
| | Limerick | 5 |
| | Navan | 1 |
| | Tralee | 3 |
| | | |
| Tuesday 2nd March | Dublin Green Isle | 3 |
| | Limerick | 5 |
| | | |
| Wednesday 3rd March | Cork Silversprings (ev) | 5 |
| | Dublin Green Isle (ev) | 2 |
| | Limerick | 3 |
| | | |
| Thursday 4th March | Dublin Green Isle | 5 |
| | Limerick (ev) | 4 |
| | | |
| Friday 5th March | Dublin Green Isle (ev) | 4 |
| | Limerick (ev) | 2 |
| | | |
| Saturday 6th March | Carlow | 5 |
| | Clonmel | 2 |
| | Cork Silversprings | 4 |
| | Dublin Carlton | 5 |
| | Dublin Green Isle | 6 |
| | Limerick | 1 |
| | Waterford | 3 |
| | | |
| Sunday 7th March | Carrick on Shannon | 2 |
| | Cork Silversprings | 3 |
| | Dublin Carlton | 4 |
| | Dublin Green Isle | 3 |
| | Limerick | 6 |
| | Mallow | 2 |
| | Navan | 2 |
| | Tralee | 1 |
| | | |
| Tuesday 9th March | Dublin Green Isle | 2 |
| | Limerick | 1 |
| | | |
| Wednesday 10th March | Cork Silversprings (ev) | 1 |
| | Dublin Green Isle (ev) | 5 |
| | Limerick | 2 |
| | | |
| Thursday 11th March | Dublin Green Isle | 4 |
| | Limerick (ev) | 3 |
| | | |
| Friday 12th March | Dublin Green Isle (ev) | 1 |
| | Limerick (ev) | 4 |
Training Schedule is updated on a daily basis