Driver CPC Course Schedule(All Modules)
COVID UPDATE - ALL COURSES ARE GOING AHEAD AS PLANNED IN FULL COMPLIANCE WITH HSE GUIDELINES,2M SOCIAL DISTANCING, HAND SANITISER STATIONS & DEEP CLEANING.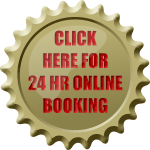 NEW WEEKEND, EVENING & WEEKDAY COURSES ADDED DAILY. If you wish to book any of the following dates please click on the button on the right where we have "24 hour on-line booking" or please contact the office on 087 -6363003; 086-2458379; 066-7186525 OR 1890-374837(1890-DRIVER).
| | | |
| --- | --- | --- |
| Date | Venue | Module |
| Friday 18th Sept | Dublin Green Isle (ev) | 4 |
| | Limerick (ev) | 1 |
| | | |
| Saturday 19th Sept | Birr | 3 |
| | Carlow | 5 |
| | Clonmel | 3 |
| | Cork Clayton Silversprings | 5 |
| | Dublin Carlton | 2 |
| | Dublin Carlton | 4 |
| | Dublin Green Isle | 3 |
| | Dublin Green Isle | 6 |
| | Enniscorthy | 4 |
| | Galway | 3 |
| | Limerick | 5 |
| | Mallow | 1 |
| | Monaghan | 4 |
| | Tralee | 4 |
| | Waterford | 1 |
| | | |
| Sunday 20th Sept | Clonmel | 1 |
| | Cork Clayton Silversprings | 2 |
| | Dublin Carlton | 1 |
| | Dublin Carlton | 5 |
| | Dublin Green Isle | 2 |
| | Dublin Green Isle | 4 |
| | Ennis | 3 |
| | Limerick | 1 |
| | Monaghan | 2 |
| | Navan | 3 |
| | Tralee | 2 |
| | Waterford | 5 |
| | | |
| Monday 21st Sept | Dublin Green Isle | 5 |
| | Limerick | 3 |
| | | |
| Tuesday 22nd Sept | Dublin Green Isle | 3 |
| | Dublin Green Isle | 6 |
| | Limerick | 1 |
| | | |
| Wednesday 23rd Sept | Cork Clayton Silversprings (ev) | 2 |
| | Dublin Green Isle (ev) | 1 |
| | Limerick | 5 |
| | | |
| Thursday 24th Sept | Dublin Green Isle | 3 |
| | Limerick (ev) | 4 |
| | | |
| Friday 25th Sept | Dublin Green Isle (ev) | 2 |
| | Dublin Green Isle | 1 |
| | Limerick (ev) | 2 |
| | | |
| Saturday 26th Sept | Birr | 1 |
| | Carrick on Shannon | 2 |
| | Clonmel | 2 |
| | Dublin Carlton | 3 |
| | Dublin Carlton | 6 |
| | Dublin Green Isle | 1 |
| | Dublin Green Isle | 5 |
| | Ennis | 2 |
| | Galway | 1 |
| | Navan | 4 |
| | Tralee | 5 |
| | | |
| Sunday 27th Sept | Carlow | 2 |
| | Clonmel | 5 |
| | Cork Clayton Silversprings | 3 |
| | Dublin Carlton | 1 |
| | Dublin Carlton | 4 |
| | Dublin Green Isle | 2 |
| | Dublin Green Isle | 3 |
| | Enniscorthy | 2 |
| | Monaghan | 1 |
| | Waterford | 2 |
| | | |
| Monday 28th Sept | Dublin Green Isle | 4 |
| | Dublin Green Isle | TBA |
| | Limerick | 1 |
| | | |
| Tuesday 29th Sept | Dublin Green Isle | 2 |
| | Dublin Green Isle | TBA |
| | Limerick | 5 |
| | | |
| Wednesday 30th Sept | Cork Clayton Silversprings (ev) | 5 |
| | Dublin Green Isle (ev) | 5 |
| | Dublin Green Isle | TBA |
| | Limerick | 4 |
| | | |
| Thursday 1st October | Dublin Green Isle | 1 |
| | Limerick (ev) | 4 |
| | | |
| Friday 2nd October | Dublin Green Isle (ev) | 3 |
| | Limerick (ev) | 1 |
| | | |
| Saturday 3rd October | Birr | 2 |
| | Carlow | 3 |
| | Carrick on Shannon | 1 |
| | Cork Clayton Silversprings | 4 |
| | Dublin Carlton | 4 |
| | Dublin Green Isle | 1 |
| | Dublin Green Isle | 3 |
| | Ennis | 5 |
| | Enniscorthy | 1 |
| | Galway | 4 |
| | Limerick | 2 |
| | Mallow | 4 |
| | Tralee | 1 |
| | Waterford | 3 |
| | | |
| Sunday 4th October | Birr | 3 |
| | Carlow | 4 |
| | Clonmel | 2 |
| | Cork Clayton Silversprings | 1 |
| | Dublin Carlton | 6 |
| | Dublin Green Isle | 2 |
| | Dublin Green Isle | 4 |
| | Ennis | 3 |
| | Enniscorthy | 4 |
| | Limerick | 3 |
| | Mallow | 1 |
| | Waterford | 4 |
| | | |
| Monday 5th October | Dublin Green Isle | 5 |
| | | |
| Tuesday 6th October | Dublin Green Isle | 2 |
| | Limerick | 3 |
| | | |
| Wed 7th October | Cork Clayton Silversprings (ev) | 4 |
| | Dublin Green Isle (ev) | 3 |
| | Limerick | 2 |
| | | |
| Thursday 8th October | Dublin Green Isle | 4 |
| | Limerick (ev) | 5 |
| | | |
| Friday 9th October | Dublin Green Isle (ev) | 1 |
| | Limerick (ev) | 3 |
| | | |
| Saturday 10th October | Carrick on Shannon | 3 |
| | Clonmel | 1 |
| | Cork Silversprings | 6 |
| | Dublin Carlton | 1 |
| | Dublin Green Isle | 2 |
| | Dublin Green Isle | 5 |
| | Ennis | 4 |
| | Enniscorthy | 5 |
| | Galway | 5 |
| | Kilkenny | 4 |
| | Limerick | 4 |
| | Mallow | 2 |
| | Navan | 2 |
| | | |
| Sunday 11th October | Carlow | 1 |
| | Clonmel | 4 |
| | Cork Silversprings | 5 |
| | Dublin Carlton | 2 |
| | Dublin Green Isle | 3 |
| | Dublin Green Isle | 6 |
| | Ennis | 2 |
| | Limerick | 5 |
| | Mallow | 5 |
| | Monaghan | 3 |
| | Navan | 5 |
| | Tralee | 2 |
| | Waterford | 1 |
| | | |
| Monday 12th October | Dublin Green Isle | 1 |
| | | |
| Tuesday 13th October | Dublin Green Isle | 6 |
| | Limerick | 2 |
| | | |
| Wednesday 14th October | Cork Silversprings (ev) | 3 |
| | Dublin Green Isle (ev) | 4 |
| | Limerick | 5 |
| | | |
| Thursday 15th October | Dublin Green Isle | 5 |
| | Limerick (ev) | 1 |
| | | |
| Friday 16th October | Dublin Green Isle (ev) | 2 |
| | Limerick (ev) | 4 |
| | | |
| Saturday 17th October | Carrick on Shannon | 4 |
| | Dublin Carlton | 5 |
| | Ennis | 1 |
| | Enniscorthy | 3 |
| | Limerick | 6 |
| | Mallow | 1 |
| | Monaghan | 2 |
| | Tralee | 3 |
| | Waterford | 5 |
| | | |
| Sunday 18th October | Birr | 5 |
| | Clonmel | 1 |
| | Dublin Carlton | 3 |
| | Galway | 2 |
| | Limerick | 1 |
| | Mallow | 3 |
| | | |
| Monday 19th October | Dublin Green Isle | 3 |
| | | |
| Tuesday 20th October | Dublin Green Isle | 5 |
| | Limerick | 6 |
| | | |
| Wednesday 21st October | Cork Silversprings (ev) | 1 |
| | Dublin Green Isle (ev) | 1 |
| | Limerick | 4 |
| | | |
| Thursday 22nd October | Dublin Green Isle | 2 |
| | Limerick (ev) | 3 |
| | | |
| Friday 23rd October | Dublin Green Isle (ev) | 4 |
| | Limerick (ev) | 2 |
| | | |
| Saturday 24th October | Birr | 4 |
| | Carlow | 2 |
| | Carrick on Shannon | 1 |
| | Clonmel | 3 |
| | Cork Silversprings | 4 |
| | Dublin Carlton | 2 |
| | Ennis | 5 |
| | Enniscorthy | 2 |
| | Mallow | 5 |
| | Monaghan | 4 |
| | Navan | 1 |
| | Tralee | 5 |
| | Waterford | 4 |
| | | |
| Sunday 25th October | Cork Silversprings | 3 |
| | Dublin Carlton | 1 |
| | Dublin Green Isle | 1 |
| | Dublin Green Isle | 4 |
| | | |
| Wednesday 28th October | Cork Silversprings (ev) | 2 |
| | Dublin Green Isle (ev) | 1 |
| | Limerick | 5 |
| | | |
| Thursday 29th October | Dublin Green Isle | 3 |
| | Limerick (ev) | 2 |
| | | |
| Friday 30th October | Dublin Green Isle (ev) | 5 |
| | Limerick (ev) | 1 |
| | | |
| Saturday 31st October | Birr | 1 |
| | Carrick on Shannon | 2 |
| | Cork Silversprings | 1 |
| | Dublin Carlton | 4 |
| | Ennis | 6 |
| | Galway | 4 |
| | Kilkenny | 2 |
| | Limerick | 3 |
| | Monaghan | 5 |
| | Moneygall | 5 |
| | Navan | 6 |
| | Tralee | 4 |
| | Waterford | 2 |
| | | |
| Sunday 1st November | Carlow | 4 |
| | Cork Silversprings | 5 |
| | Dublin Carlton | 3 |
| | Enniscorthy | 4 |
| | Limerick | 2 |
| | Mallow | 4 |
| | Navan | 5 |
| | | |
Training Schedule is updated on a daily basis