Course Director - Tony Hynes
MBS(Hons.), B.Comm.(Hons.), Chartered FCILT, Chartered FCIPD, FIITD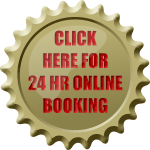 Tony is Ireland's foremost and most successful CPC Trainer and he has been a CPC Course Director and Tutor for over 35 years. Tony holds a First Class Honours Masters of Business Studies from the University of Limerick, a Bachelor of Commerce Degree (Hons.) from University College Dublin and he is a Graduate of the Chartered Institute of Personnel & Development. Uniquely, Tony is a Chartered Fellow of both the Chartered Institute of Logistics and Transport and Chartered Institute of Personnel and Development and he is also a Fellow of the Irish Institute of Training and Development.
Tony's career over the last thirty five years includes Senior Management positions in indigenous Irish and Multi-national companies including: Fujitsu Microelectronics; Organon Teknika; and the Airport Driving School. Tony lectures and trains throughout Ireland in Transport and Human Resources Management and he has completed assignments for the Limerick Institute of Technology, Boston Scientific, Analog Devices, Pfizer, Eli-Lilly, Fexco, Supermacs, EMC2, the National College of Ireland, Sara Lee, the Irish Prison Service, The Glen Eagle Hotel/INEC etc.
Tony is an Associate Lecturer for both the National College of Ireland (NCI) and the Chartered Institute of Logistics & Transport and he is dedicated to the enhancement of individual and business potential through the pursuit of excellence in training and mentoring. This dual passion resulted in the production of his Masters Thesis entitled "Collaborative Learning- A Stakeholder Perspective" which focused on his development and delivery of a ground breaking collaborative learning initiative between Irish Distillers, Diageo and Coca Cola.