Driver CPC Courses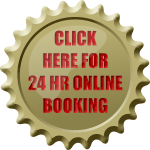 The Driver CPC was established to set and maintain high standards of road safety, health and safety and driving among professional drivers (those who drive for a living) of buses and trucks and to ensure that all professional drivers have good driving and safety standards and that those standards are maintained throughout the professional driver's career.
If you have your bus licence on or before the 9th September 2008, or your truck licence on or before 9th September 2009, you are automatically entitled to Driver CPC - called acquired rights. In order to keep your Driver CPC, you must do 35 hours of periodic training over the next five years. Whilst attendance at Periodic Trainining is compulsory on a one day per year basis, there is no exam or assessment required.
Our Driver CPC Courses are run Nationwide and include:
Expert, dynamic and motivational tuition
Course Manual and comprehensive handouts
Multi-media delivery
Participative discussion and learning
Practical and relevant knowledge and advice
24 hour student support
Subjects Covered?
Control of the vehicle and Eco-driving techniques - (Module 1)
Minimising risks and managing emergencies - (Module 2)
Health and Safety of the professional driver - (Module 3)
Role of the professional driver in transport - (Module 4)
The Professional Truck driver (Truck licence only) - (Module 5)
The Professional Bus driver(Bus licence only) - (Module 6)
Please click HERE to start the online booking process for the modules currently on offer at a location near you.