Driver CPC Course Schedule(All Modules)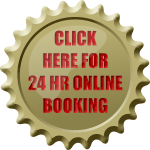 FREE Document Wallet & Pack on every course.
NEW WEEKEND, EVENING & WEEKDAY COURSES ADDED DAILY. If you wish to book any of the following dates or you would like to discuss any date or venue not listed below please contact us NOW on 087 -6363003; 086-2458379; 066-7186525 OR 1890-374837(1890-DRIVER) for most up to date schedule.
FOR MORE COURSE DATES CONTACT US NOW
99.9% Of Our Courses Run
| | | |
| --- | --- | --- |
| Date | Venue | Module |
| Wednesday 20th June | Dublin Green Isle | 3 |
| | Dublin Green Isle (ev) | 5 |
| | Limerick | 5 |
| | | |
| Thursday 21st June | Limerick (ev) | 6 |
| | | |
| Friday 22nd June | Dublin Green Isle | 4 |
| | | |
| Saturday 23rd June | Athlone | 6 |
| | Birr | 5 |
| | Carrick on Shannon | 6 |
| | Clonmel | 4 |
| | Cork Vienna Woods | 2 |
| | Dublin Carlton | 4 |
| | Dublin Green Isle | 2 |
| | Dublin Green Isle | 5 |
| | Enniscorthy | 5 |
| | Limerick | 2 |
| | Limerick | 3 |
| | Monaghan | 4 |
| | Tralee | 6 |
| | Waterford | 1 |
| | Wicklow | 4 |
| | | |
| Sunday 24th June | Birr | 6 |
| | Cork Vienna Woods | 4 |
| | Dublin Carlton | 2 |
| | Dublin Green Isle | 1 |
| | Dublin Green Isle | 3 |
| | Ennis | 3 |
| | Limerick | 6 |
| | Mallow | 5 |
| | Navan | 1 |
| | | |
| Monday 25th June | Dublin Green Isle | 2 |
| | | |
| Tuesday 26th June | Dublin Green Isle | 1 |
| | Limerick | 3 |
| | | |
| Wednesday 27th June | Cork Vienna Woods (ev) | 5 |
| | Dublin Green Isle (ev) | 4 |
| | Dublin Green Isle | 6 |
| | Limerick | 1 |
| | | |
| Thursday 28th June | Dublin Green Isle | 3 |
| | Limerick (ev) | 2 |
| | | |
| Friday 29th June | Dublin Green Isle | 5 |
| | | |
| Saturday 30th June | Birr | 3 |
| | Carlow | 2 |
| | Clonmel | 6 |
| | Cork Vienna Woods | 6 |
| | Dublin Carlton | 5 |
| | Dublin Green Isle | 1 |
| | Dublin Green Isle | 4 |
| | Ennis | 4 |
| | Kilkenny | 6 |
| | Limerick | 1 |
| | Limerick | 4 |
| | Mallow | 2 |
| | Tralee | 3 |
| | Waterford | 5 |
| | | |
| Sunday 1st July | Bray | 5 |
| | Cork Vienna Woods | 6 |
| | Dublin Carlton | 3 |
| | Dublin Green Isle | 2 |
| | Dublin Green Isle | 6 |
| | Enniscorthy | 3 |
| | Limerick | 6 |
| | Navan | 2 |
| | | |
| Monday 2nd July | Dublin Green Isle | 3 |
| | Limerick | 5 |
| | | |
| Tuesday 3rd July | Dublin Green Isle | 6 |
| | Limerick | 2 |
| | | |
| Wednesday 4th July | Cork Vienna Woods (ev) | 1 |
| | Dublin Green Isle (ev) | 2 |
| | Dublin Green Isle | 5 |
| | Limerick | 3 |
| | | |
| Thursday 5th July | Dublin Green Isle | 1 |
| | Limerick (ev) | 4 |
| | | |
| Friday 6th July | Dublin Green Isle | 4 |
| | Limerick | 6 |
| | | |
| Saturday 7th July | Bray | 2 |
| | Carlow | 3 |
| | Carrick on Shannon | 4 |
| | Cavan | 3 |
| | Cork Vienna Woods | 5 |
| | Dublin Carlton | 4 |
| | Dublin Green Isle | 3 |
| | Dublin Green Isle | 5 |
| | Ennis | 6 |
| | Enniscorthy | 2 |
| | Galway | 6 |
| | Limerick | 5 |
| | Longford | 6 |
| | Monaghan | 1 |
| | Navan | 5 |
| | Waterford | 4 |
| | Wicklow | 1 |
| | | |
| Sunday 8th July | Birr | 2 |
| | Clonmel | 5 |
| | Cork Vienna Woods | 4 |
| | Dublin Carlton | 1 |
| | Dublin Green Isle | 2 |
| | Dublin Green Isle | 4 |
| | Limerick | 3 |
| | Mallow | 1 |
| | Tralee | 6 |
| | | |
| Monday 9th July | Dublin Green Isle | 5 |
| | | |
| Tuesday 10th July | Dublin Green Isle | 3 |
| | Limerick | 5 |
| | | |
| Wednesday 11th July | Cork Vienna Woods (ev) | 2 |
| | Dublin Green Isle | 1 |
| | Dublin Green Isle (ev) | 6 |
| | Limerick | 2 |
| | | |
| Thursday 12th July | Dublin Green Isle | 4 |
| | Limerick (ev) | 6 |
| | Waterford | 5 |
| | | |
| Friday 13th July | Dublin Green Isle | 2 |
| | Limerick | 3 |
| | | |
| Saturday 14th July | Athlone | 1 |
| | Birr | 4 |
| | Carrick on Shannon | 3 |
| | Clonmel | 3 |
| | Cork Vienna Woods | 2 |
| | Dublin Carlton | 6 |
| | Dublin Green Isle | 1 |
| | Dublin Green Isle | 2 |
| | Enniscorthy | 4 |
| | Kilkenny | 1 |
| | Limerick | 2 |
| | Mallow | 4 |
| | Navan | 3 |
| | Waterford | 2 |
| | | |
| Sunday 15th July | Carlow | 5 |
| | Cork Vienna Woods | 1 |
| | Dublin Carlton | 2 |
| | Dublin Green Isle | 4 |
| | Dublin Green Isle | 6 |
| | Ennis | 2 |
| | Limerick | 1 |
| | Monaghan | 6 |
| | Tralee | 2 |
| | | |
| Monday 16th July | Dublin Green Isle | 6 |
| | Limerick | 2 |
| | | |
| Tuesday 17th July | Dublin Green Isle | 4 |
| | Limerick | 6 |
| | | |
| Wednesday 18th July | Cork Vienna Woods (ev) | 4 |
| | Dublin Green Isle (ev) | 1 |
| | Dublin Green Isle | 3 |
| | Limerick | 5 |
| | | |
| Thursday 19th July | Dublin Green Isle | 2 |
| | Limerick (ev) | 3 |
| | | |
| Friday 20th July | Dublin Green Isle | 5 |
| | Limerick | 4 |
| | | |
| Saturday 21st July | Birr | 1 |
| | Carlow | 6 |
| | Clonmel | 2 |
| | Cork Vienna Woods | 4 |
| | Dublin Carlton | 3 |
| | Dublin Green Isle | 2 |
| | Dublin Green Isle | 5 |
| | Ennis | 5 |
| | Enniscorthy | 6 |
| | Galway | 1 |
| | Limerick | 6 |
| | Monaghan | 4 |
| | Navan | 6 |
| | Tralee | 1 |
| | Wicklow | 5 |
| | | |
| Sunday 22nd July | Carrick on Shannon | 5 |
| | Cork Vienna Woods | 3 |
| | Dublin Carlton | 5 |
| | Dublin Green Isle | 1 |
| | Dublin Green Isle | 3 |
| | Limerick | 4 |
| | Mallow | 6 |
| | Waterford | 1 |
| | | |
| Monday 23rd July | Dublin Green Isle | 2 |
| | Limerick | 6 |
| | | |
| Tuesday 24th July | Dublin Green Isle | 1 |
| | Limerick | 3 |
| | | |
| Wednesday 25th July | Cork Vienna Woods (ev) | 6 |
| | Dublin Green Isle (ev) | 3 |
| | Dublin Green Isle | 4 |
| | Limerick | 1 |
| | | |
| Thursday 26th July | Dublin Green Isle | 5 |
| | Limerick (ev) | 5 |
| | | |
| Friday 27th July | Dublin Green Isle | 6 |
| | Limerick | 2 |
| | | |
| Saturday 28th July | Athlone | 2 |
| | Birr | 6 |
| | Bray | 4 |
| | Carrick on Shannon | 6 |
| | Cavan | 2 |
| | Cork Vienna Woods | 5 |
| | Dublin Carlton | 2 |
| | Dublin Green Isle | 4 |
| | Dublin Green Isle | 6 |
| | Ennis | 1 |
| | Enniscorthy | 1 |
| | Kilkenny | 4 |
| | Limerick | 3 |
| | Longford | 3 |
| | Mallow | 3 |
| | Navan | 4 |
| | Tralee | 5 |
| | | |
| Sunday 29th July | Carlow | 4 |
| | Clonmel | 1 |
| | Cork Vienna Woods | 2 |
| | Dublin Carlton | 4 |
| | Dublin Green Isle | 1 |
| | Dublin Green Isle | 2 |
| | Enniscorthy | 5 |
| | Galway | 4 |
| | Limerick | 5 |
| | Monaghan | 5 |
| | Waterford | 3 |
| | | |
| Monday 30th July | Dublin Green Isle | 4 |
| | Limerick | 3 |
| | | |
| Tuesday 31st July | Dublin Green Isle | 5 |
| | Dublin Green Isle | 1 |