Transport Manager CPC Course Schedule
-
WANT TO SET UP YOUR OWN HAULAGE OR PASSENGER BUSINESS?

-
WANT TO GET A NEW JOB AND ENHANCE YOUR CAREER PROSPECTS?


-
WANT TO GET AN INTERNATIONAL QUALIFICATION AND RESKILL?

95%+ Pass Rate
We are shortly commencing Ireland's "NATIONALLY ACCLAIMED" (see testimonials) CPC (Certificate of Professional Competence in Transport Management) course to facilitate the next Transport Manager CPC exam. Should you have any queries pleases do not hesitate to contact us at 086-2458379; 066-7186525 or e-mail tony@cpc.ie. Please see schedule below for courses in preparation for the exam on Friday 7th December 2018.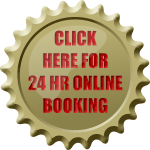 Venue:
Cork
Vienna Woods Hotel, Glanmire
Course Dates:
Saturday, 8 September 2018
Sunday, 9 September 2018
Saturday, 15 September 2018
Sunday, 16 September 2018
Saturday, 6 October 2018
Sunday, 7 October 2018
Saturday, 13 October 2018
Sunday, 14 October 2018
Saturday, 3 November 2018
Sunday, 4 November 2018
Saturday, 17 November 2018
Sunday, 18 November 2018
Friday, 30 November 2018
Saturday, 1 December 2018
Sunday, 2 December 2018
Times:
c. 9am (Full Days)
Exam Date:
Friday 7th December 2018
Venue:
Limerick
Kilmurry Lodge Hotel, Castletroy
Course Dates:
Saturday, 15 September 2018
Sunday, 16 September 2018
Saturday, 22 September 2018
Sunday, 23 September 2018
Saturday, 29 September 2018
Sunday, 30 September 2018
Saturday, 20 October 2018
Sunday, 21 October 2018
Saturday, 3 November 2018
Sunday, 4 November 2018
Saturday, 10 November 2018
Sunday, 11 November 2018
Friday, 23 November 2018
Saturday, 24 November 2018
Sunday, 25 November 2018
Times:
c. 9am (Full Days)
Exam Date:
Friday 7th December 2018
Venue:
Dublin (Part-Time)
Green Isle Hotel, Naas Road, Clondalkin
Course Dates:
Saturday, 22 September 2018
Sunday, 23 September 2018
Saturday, 29 September 2018
Sunday, 30 September 2018
Saturday, 6 October 2018
Sunday, 7 October 2018
Saturday, 13 October 2018
Sunday, 14 October 2018
Saturday, 20 October 2018
Sunday, 21 October 2018
Saturday, 10 November 2018
Sunday, 11 November 2018
Friday, 23 November 2018
Saturday, 24 November 2018
Sunday, 25 November 2018
Times:
c. 9am (Full Days)
Exam Date:
Friday 7th December 2018
Venue:
Dublin (Full-Time)
Green Isle Hotel, Naas Road, Clondalkin
Course Dates:
Wednesday, 31 October 2018
Thursday, 1 November 2018
Friday, 2 November 2018
Saturday, 3 November 2018
Sunday, 4 November 2018
Wednesday, 14 November 2018
Thursday, 15 November 2018
Friday, 16 November 2018
Saturday, 17 November 2018
Sunday, 18 November 2018
Wednesday, 28 November 2018
Thursday, 29 November 2018
Friday, 30 November 2018
Saturday, 1 December 2018
Sunday, 2 December 2018
Times:
c. 9am (Full Days)
Exam Date:
Friday 7th December 2018