Transport Manager CPC Course Schedule
"All-Star Transport Training Company of the Year 2021"
Covid Update - courses & trainers comply with HSE Guidelines: 2m social distancing, sanitising, cleaning, & face coverings.
CPC.IE Student Achieves Ireland's Highest Mark (99%) in their Transport Management CPC exam. Congratulations to all of our 143 newly qualified Transport Managers who received their results today. 93 students got 70% +, 38 students got 80% + and 7 students got 90% +. Well deserved and we wish you every success in the future. 📜
- WANT TO SET UP YOUR OWN HAULAGE OR PASSENGER BUSINESS?

-
WANT TO GET A NEW JOB AND ENHANCE YOUR CAREER PROSPECTS?


-
WANT TO GET AN INTERNATIONAL QUALIFICATION AND RESKILL?

Highest Pass Rate in Ireland - 95%+
We are shortly commencing Ireland's "INTERNATIONALLY ACCLAIMED" (see testimonials) CPC (Certificate of Professional Competence in Transport Management) course to facilitate the next Transport Manager CPC exam. Should you have any queries pleases do not hesitate to contact us. The next Transport Manager CPC exam is on 22nd June 2022. Please Contact Our Office to Register Your Interest or Click 24 Hours Booking Button to Book On-line. Thank you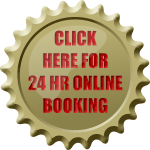 Venue:
Cork
Clayton Hotel Silversprings, Tivoli
Course Dates:
Saturday 5th & Sunday 6th March
Saturday 26th & Sunday 27th March
Saturday 9th & Sunday 10th April
Saturday 23rd & Sunday 24th April
Saturday 21st & Sunday 22nd May
Saturday 28th & Sunday 29th May
Friday 3rd (7pm- 9pm) & Saturday 4th & Sunday 5th June
Times:
c. 9am (Full Days)
Exam Date:
Wednesday 22nd June 2022
Venue:
ONLINE
Course Dates:
Monday 7th March – 7pm to 10.30pm
Wednesday 9th March – 7pm to 10.30pm
Monday 14th March – 7pm to 10.30pm
Wednesday 16th March– 7pm to 10.30pm
Monday 21st March – 7pm to 10.30pm
Wednesday 23rd March – 7pm to 10.30pm
Saturday 26th March – 9am to 5pm
Monday 28th March – 7pm to 10.30pm
Wednesday 30th March – 7pm to 10.30pm
Monday 4th April – 7pm to 10.30pm
Wednesday 6th April – 7pm to 10.30pm
Monday 11th April – 7pm to 10.30pm
Wednesday 13th April – 7pm to 10.30pm
Monday 25th April – 7pm to 10.30pm
Wednesday 27th April – 7pm to 10.30pm
Monday 9th May – 7pm to 10.30pm
Wednesday 11th May – 7pm to 10.30pm
Saturday 14th May – 9am to 5pm
Monday 16th May – 7pm to 10.30pm
Wednesday 18th May – 7pm to 10.30pm
Monday 23rd May – 7pm to 10.30pm
Wednesday 25th May – 7pm to 10.30pm
Saturday 28th May – 9am to 5pm
Monday 6th June – 7pm to 10.30pm
Wednesday 8th June – 7pm to 10.30pm
Thursday 9th June – 7pm to 9pm
Times:
c. 9am (Full Days)
Exam Date:
Wednesday 22nd June 2022
Venue:
Limerick
Maldron Hotel, Roxboro Rd, Limerick
Course Dates:
Saturday 12th & Sunday 13th March
Saturday 26th & Sunday 27th March
Saturday 9th & Sunday 10th April
Saturday 16th & Sunday 17th April
Saturday 14th & Sunday 15th May
Saturday 28th & Sunday 29th May
Friday 3rd (7pm- 9pm) & Saturday 4th & Sunday 5th June
Times:
c. 9am (Full Days)
Exam Date:
Wednesday 22nd June 2022
Venue:
Galway
Kilmurry Lodge Hotel, Castletroy
Course Dates:
Saturday 2nd & Sunday 3rd April
Saturday 16th & Sunday 17th April
Friday 13th, Saturday 14th & Sunday 15th May
Saturday 21st & Sunday 22nd May
Saturday 4th & Sunday 5th June
Thursday 9th (7pm- 9pm), Friday 10th, Saturday 11th & Sunday 12th June
Times:
c. 9am (Full Days)
Exam Date:
Wednesday 22nd June 2022
Venue:
Dublin (Part-Time)
Green Isle Hotel, Naas Road, Clondalkin
Course Dates:
Saturday 26th & Sunday 27th March
Saturday 2nd & Sunday 3rd April
Saturday 16th & Sunday 17th April
Saturday 7th & Sunday 8th May
Saturday 21st & Sunday 22nd May
Saturday 28th & Sunday 29th May
Friday 10th (7pm- 9pm) & Saturday 11th & Sunday 12th June
Times:
c. 9am (Full Days)
Exam Date:
Wednesday 22nd June 2021
Venue:
Dublin (Full-Time)
Green Isle Hotel, Naas Road, Clondalkin
Course Dates:
Wednesday 11th May to Sunday 15th May
Wednesday 25th May to Sunday 29th May
Wednesday 8th June (7pm to 9pm)
Thursday 9th June to Sunday 12th June
Times:
c. 9am (Full Days)
Exam Date:
Wednesday 22nd June 2022