COVID UPDATE - Professional Bus & Truck drivers are ESSENTIAL FRONT LINE WORKERS keeping shops, factories & hospitals supplied & transporting essential workers. In order to keep doing this these drivers must attend one educational course per year. For this reason CPC.IE will continue to run all courses as detailed in our schedule. All courses & trainers comply with RSA/HSE guidelines including 2m social distancing, hand sanitising, cleaning & face coverings.
BOOK COURSES ON-LINE BY CLICKING ICON BELOW.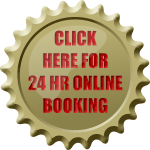 • Over 95% Of Our Students Rate Our CPC Courses "Excellent" Or "Very Good"
• Unrivalled Student Feedback Click Here
TRANSPORT MANAGER CPC COURSES
Tutor: Tony Hynes MBS, B.Comm, Grad. CIPD.
Chartered FCIPD, Chartered FCILT, FIITD
(Click Schedules For Details - €1095 for Next Course - Exam March 31st 2021)
Up-skill To Enhance Your Career Prospects & Business Profitability.
DRIVER CPC COURSES - €59
(All Modules Every Week in 30 Locations)
CPC.IE Are The Proud Sponsors Of The Fleet "Women In Transport Award"
If interested in being a Driver CPC Trainer with CPC Training Ltd, please forward your C.V. to info@cpc.ie
END;
Ireland's Most Professional Driver
Have a look at episodes from our recent TV series "Driving for Living - Our search for Ireland's most professional driver":