"All-Star Transport Training Company of the Year 2021"
CPC.IE Student Achieves Ireland's Highest Mark (99%) in their Transport Management CPC exam. Congratulations to all of our 143 newly qualified Transport Managers who received their results. 93 students got 70% +, 38 students got 80% + and 7 students got 90% +. Well deserved and we wish you every success in the future. 📜
Courses Comply With HSE guidelines.
CLICK ICON BELOW TO BOOK ON-LINE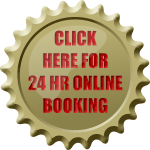 • Over 95% Of Our Students Rate Our CPC Courses "Excellent" Or "Very Good"
• Unrivalled Student Feedback Click Here
TRANSPORT MANAGER CPC - €1095
If you are receiving the PUP you are now entitled to a Social Welfare grant of €1000 towards our Transport Management CPC. You therefore only have to pay €95 to attain a qualification for life in the Transport and Logistics industry.
Up-skill and Enhance Your Career
Tutor: Tony Hynes MBS, B.Comm, Grad. CIPD. Chartered FCIPD, Chartered FCILT, FIITD
(Click Schedules For Course Venues & Dates)
DRIVER CPC COURSES - €59
(All Modules Every Week in 30 Locations)
Sponsors Of The "Women In Transport Award"
If you wish to be a Trainer with CPC.ie please forward your C.V. to info@cpc.ie
END;
Ireland's Most Professional Driver
Have a look at episodes from our recent TV series "Driving for Living - Our search for Ireland's most professional driver":