CPC Training Team
CPC Training Ltd have a team of 45 highly qualified Trainers and 4 dedicated office staff. All our Trainers have extensive experience in the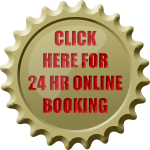 transport industry and have been carefully selected & trained by Tony Hynes (Chartered Fellow of both the Chartered Institute of Logistics & Transport and the Chartered Institute of Personnel & Development and Fellow of the Irish Institute of Training & Development).
Each of our highly motivated & dynamic Trainers guarantee you informative, enjoyable and applicable training. All our Trainers are leading Transport Industry Professionals and are fully approved by the RSA.
Our Trainers have trained over 40,000 drivers and are the chosen Trainers of Ireland's elite including DSFA, G4S, Seetec, Nolan Transport, Murphy International Ltd., McMahon Haulage, Renault Trucks, Flancare, Reynolds Logistics, Kavanagh's Coaches, Coca Cola, IWA, Cheeverstown House, Bus Eireann, BWG, Electric Ireland, Inland Revenue, HSE, Blenders, Irish Blood Transfusion Board, Irish Kidney Association, St Vincent De Paul, Enable Ireland, Limerick County Council, Dublin County Council, Kildare County Council, etc.
As Ireland's most professional CPC Trainers, we have trained many other Driver CPC providers - We Train the Trainers.