Transport CPC
"Ireland's Leading Multi-Award Winning Transport Training Company"
CPC.IE Student Achieves Ireland's Highest Mark (99%) in their Transport Management CPC exam. Congratulations to all of our 143 newly qualified Transport Managers who received their results today. 93 students got 70% +, 38 students got 80% + and 7 students got 90% +. Well deserved and we wish you every success in the future. 📜
In order to gain a Certificate of Professional Competence (CPC) in Transport Management, a candidate must attend an approved and certified course and successfully pass the prescribed exam. These exams are scheduled two times yearly (June & December) and the Certificate (CPC) is then awarded by the Chartered Institute of Logistics and Transport in Ireland. CPC.ie is running TRANSPORT MANAGER CPC Courses in preparation for the Chartered Institute of Logistics & Transport exams in Dec 2023- for schedule click HERE.
To prepare candidates for this process we run CPC courses to coincide with scheduled examinations. Courses are delivered over a number of weekends to facilitate work commitments and achieve optimum results. We also run a full-time course in Dublin. We run our courses in a hotel environment with a choice of four centrally located venues – Dublin (Green Isle Hotel), Limerick (Kilmurry Lodge Hotel), Cork (Clayton Silversprings) and Galway (Connacht Hotel).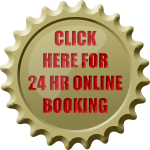 Course content includes:
Expert, dynamic and motivational tuition
Specially prepared simple powerpoint handouts
Multi-media delivery
Past exam papers supplied & fully covered
Mock exam marked with feedback
Intensive coverage of all subjects
Exam hints and advice
24 hour tutor support throughout
The following subjects are covered:
Setting Up a Transport Business
Successful Management Techniques
Employment Legislation
Documentation & Permits
Financial Management
Effective Human Resources Management
Costing & Pricing
Marketing and Sales
Contract Law and Tort (Negligence)
Technical Requirements
Tachographs & Hours of Driving
Route Planning & Road Safety
Accident Procedures/Prevention
International Customs & Practice
Health & Safety Legislation
Please contact our office if you would like to discuss or alternatively courses can be booked on-line by clicking on our On-Line booking button.