Driver CPC FAQs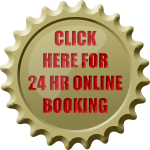 Q. What is a Driver CPC?
A. A Driver CPC is a European Union initiative which is being introduced across all 28 states of the EU. It applies to Professional Bus and Mini-bus drivers from 10th September 2008 and it will apply to Professional Truck drivers from 10th September 2009.
Q. Why Was the Driver CPC Introduced?
A. To raise, maintain and enhance the standards of professional bus and truck drivers.
Q. How Does the Driver CPC Affect Me?
A. If you are a professional bus or truck driver you will have to undergo periodic training of one day per year adding up to 35 hours training in a five year period. This training is compulsory and is aimed to promote: better and safer drivers; environmentally aware drivers and physically healthier drivers.
Q. Why Should You Attend a Driver CPC with Us?
A. We arrange training days/venues which suit your timetable and work commitments (Saturdays, Sundays and weekdays). We have been delivering CPC training for over 35 years and our students (see testimonials) can confirm that we deliver the best, most interesting and enjoyable courses in Ireland. Our course fee is the best value for money as we aspire to giving you training which is very affordable and will save you money.
Q. How Do I Book a Drivers CPC Course?
A. You can ring me Tony Hynes at 086-2458379, e-mail me at info@cpc.ie or you can fill in the Contact Us form. Which ever method you choose to contact us we will tailor a course to your availability, discuss your own particular requirements and arrange a venue to suit you. Above all you are guaranteed a personal and confidential service.
Q. Where Can You Attend a Drivers CPC?
A. We provide training nationwide throughout Ireland so when we know your preferred venue we can arrange, as far as practicable, a training day which suits.
Q. Is there an exam for Driver CPC?
A. Whilst you must attend a authorised RSA course, there is no assessment or exam.